In this tutorial I will show you how to make a simple wreath. By changing decorations it can be adjusted to Advent, Christmas, Easter or simple home decoration. I used very simple and cheap materials and things you can find in your scrap box.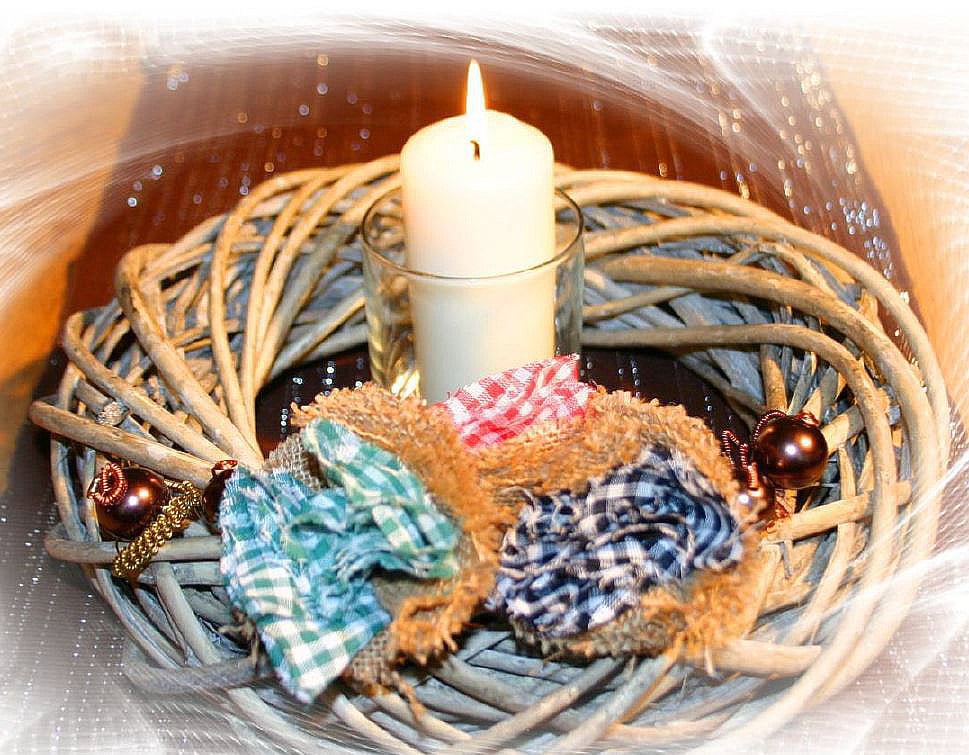 Necessary supplies Item
Wreath: this you can find in some shop or you can make it yourself. You will need only some branches
Jute and some pieces different color textile
Some beads and wire ( I sued wire from my scrap box)
Hot glue pistol
Coated garden wire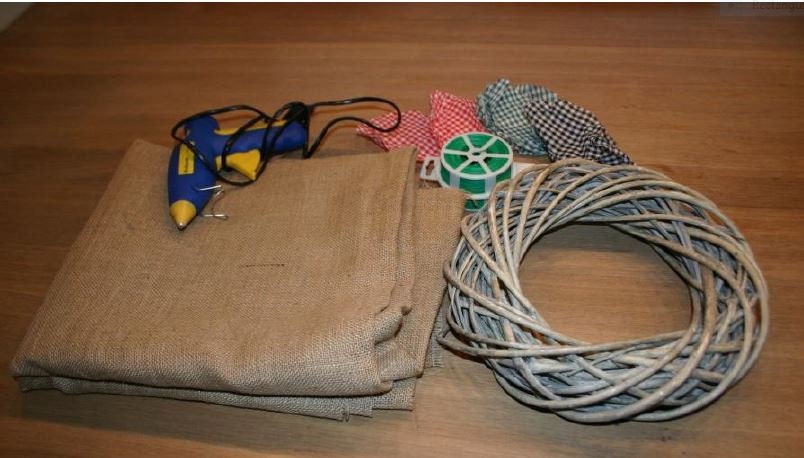 Step 1
For each flower you will need 2 color textile circles and 2 jute circles
The color textile I collected from very delicious Belgium pate Les Nutons packing. They have it in very nice farmer style. And by the way, these jars with lid have a great size to keep beads.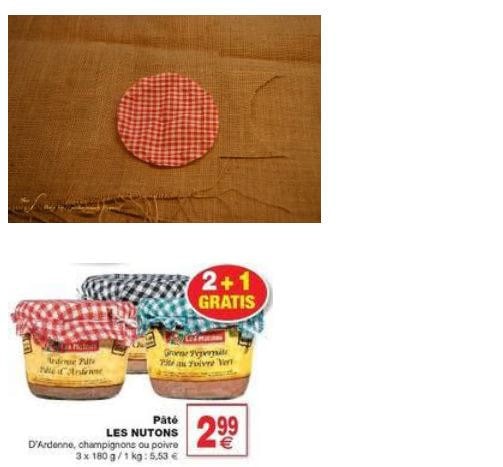 Step 2
Fold up each circle several times

Step 3
Fixed firmly 4 folded up textile circles together. You can use hot glue pistol to fix them together. Wrapp a garden wire around the end, it will be used to fixed the flower to the wrench.
Make enough flowers. The amount depends from your final design. Fix the flowers to the wrench.
Add additional decorations according the festivity: Christmas balls, painted eggs, beads, autumn leaves.