Do you have many small vintage embroidery and crochet lace bits and pieces that you just do not know what to do with? Is the lace table clothes crocheted by your grandma in a terrible condition, but still you can't throw it out? Are there really no parts in it that could be spared? Don't have any doilies of your own? Check your local thrift shops and yard sales and I think you'll be surprised at how plentiful (and inexpensive or even for free) these beauties are. 
I made earrings from old dollies, I took out from a tablcoth beyound repair. And be ready, it can take more time as to crochet new one, but still it is fun to give a new life old things.
1. Find a piece of old lace, crochet table cloth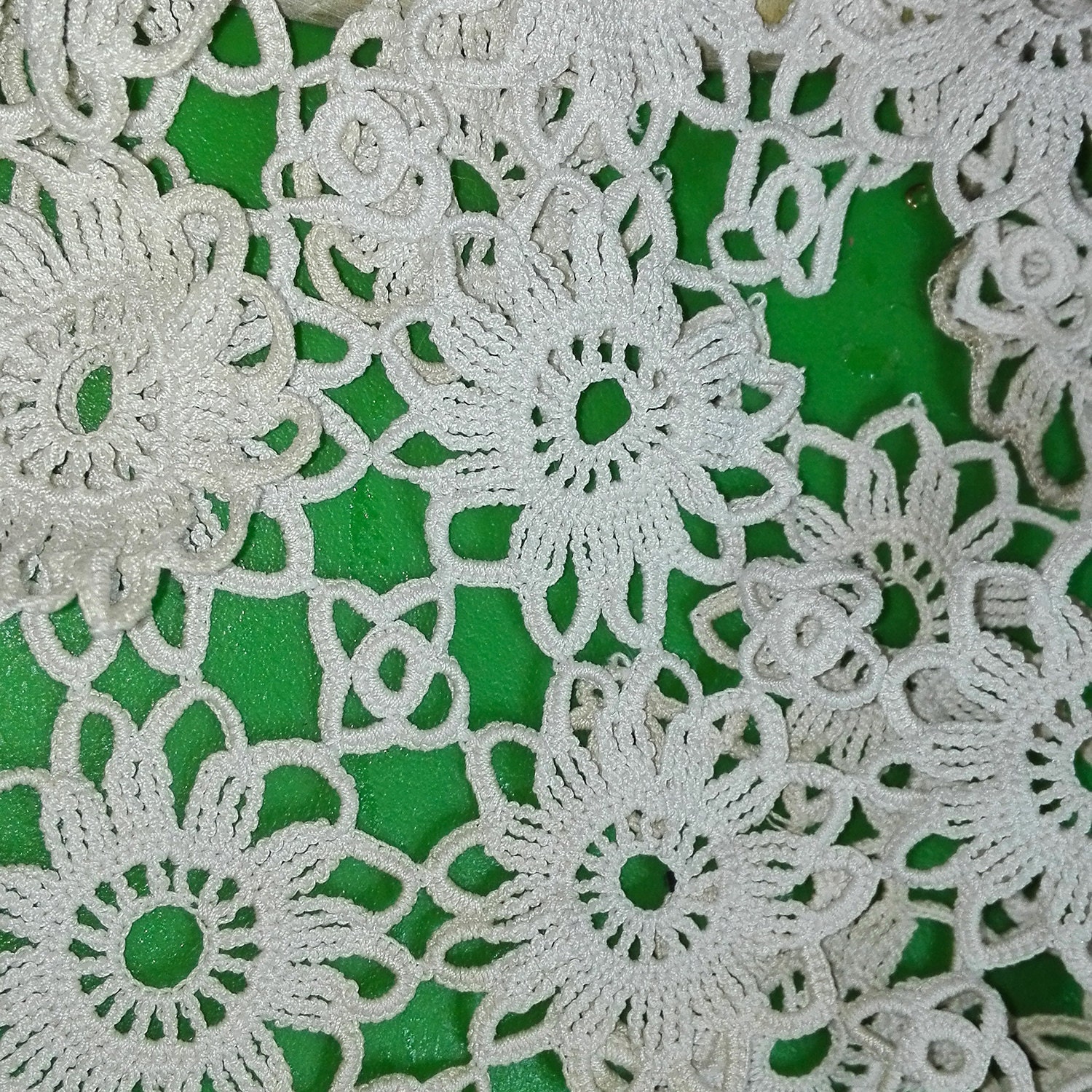 2. Carefully cut out an element. In this case, I embroidered the edges with metallic threat to give additional support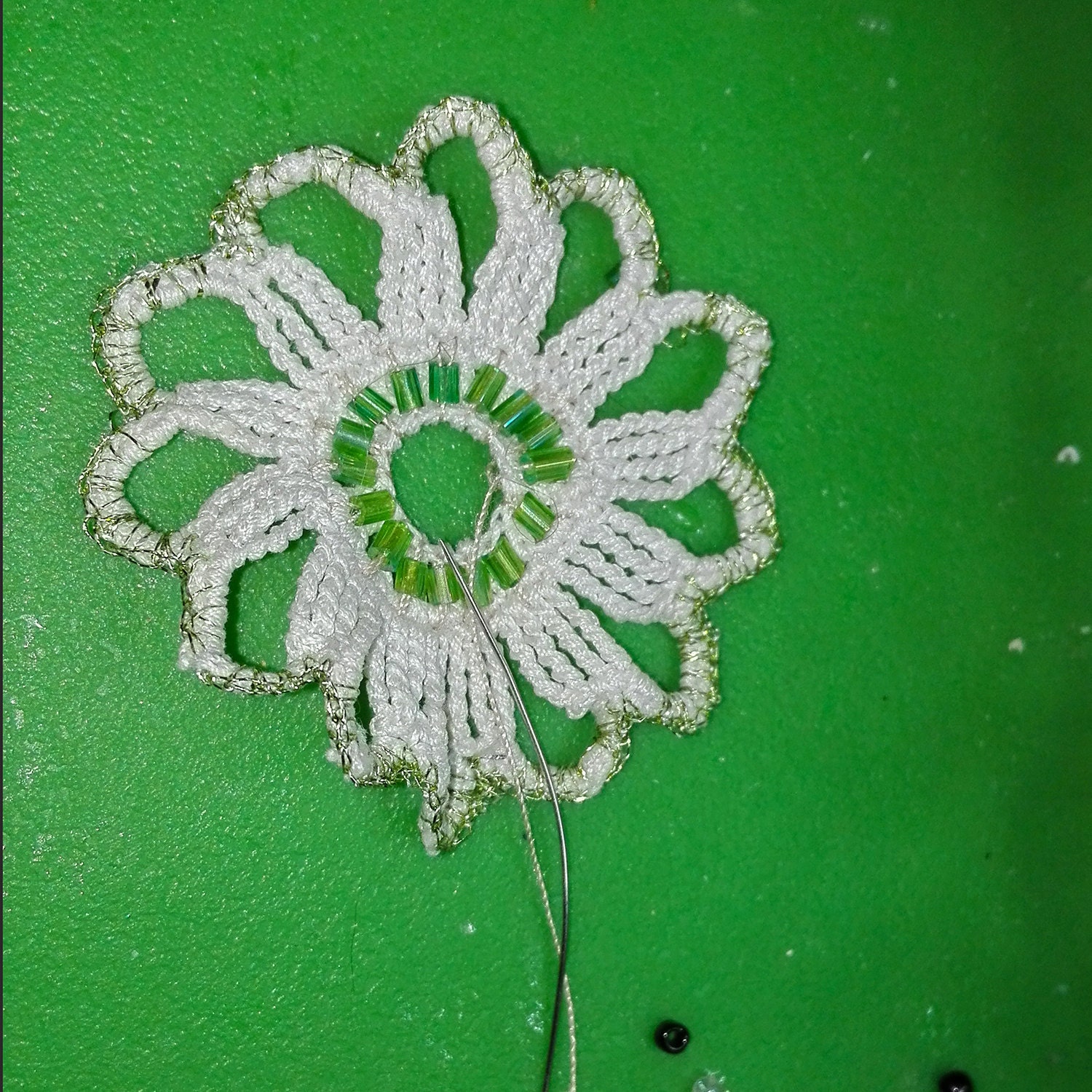 3.   For decorations, you will need some beads. Have a look in your scrap box, jewelry box for some broken necklace.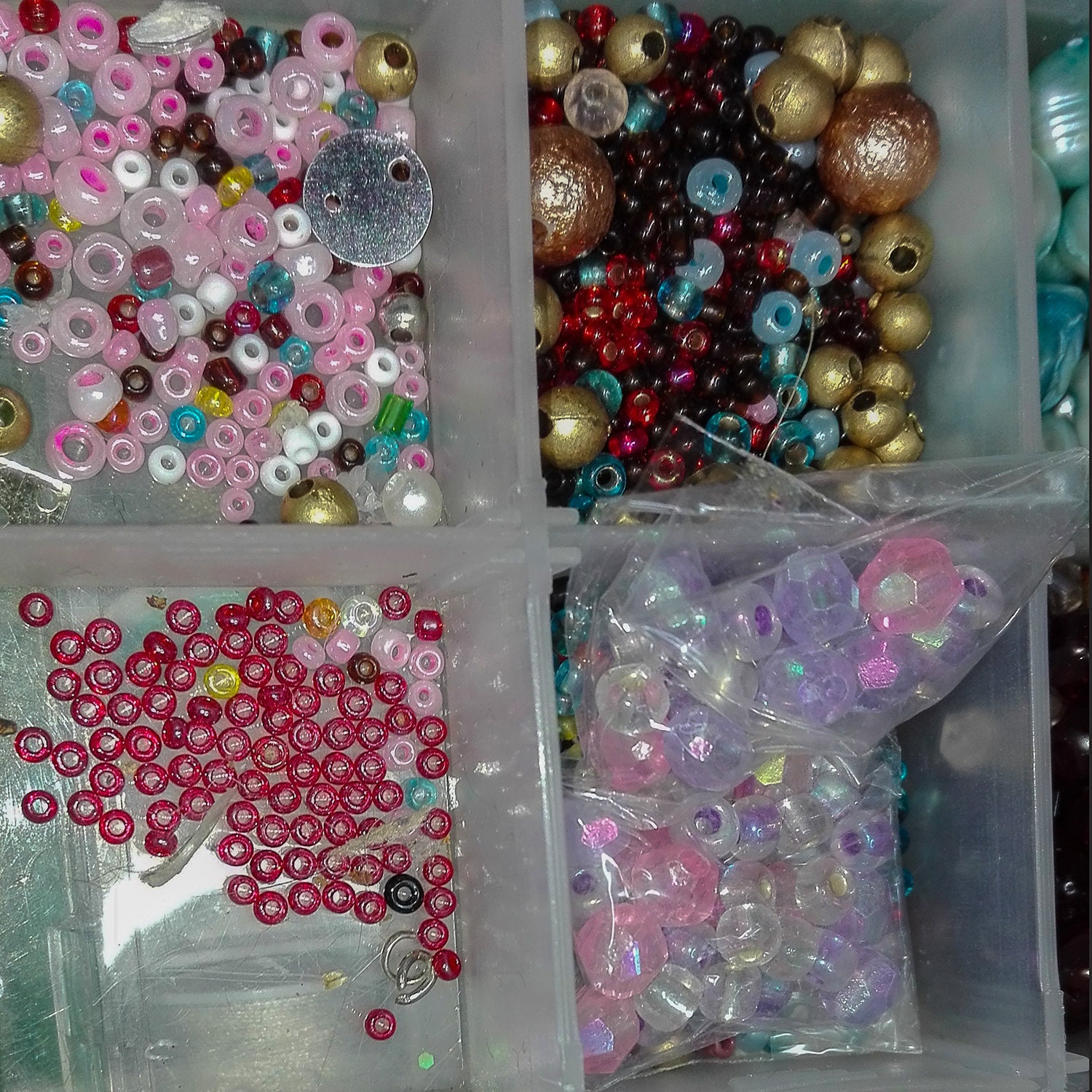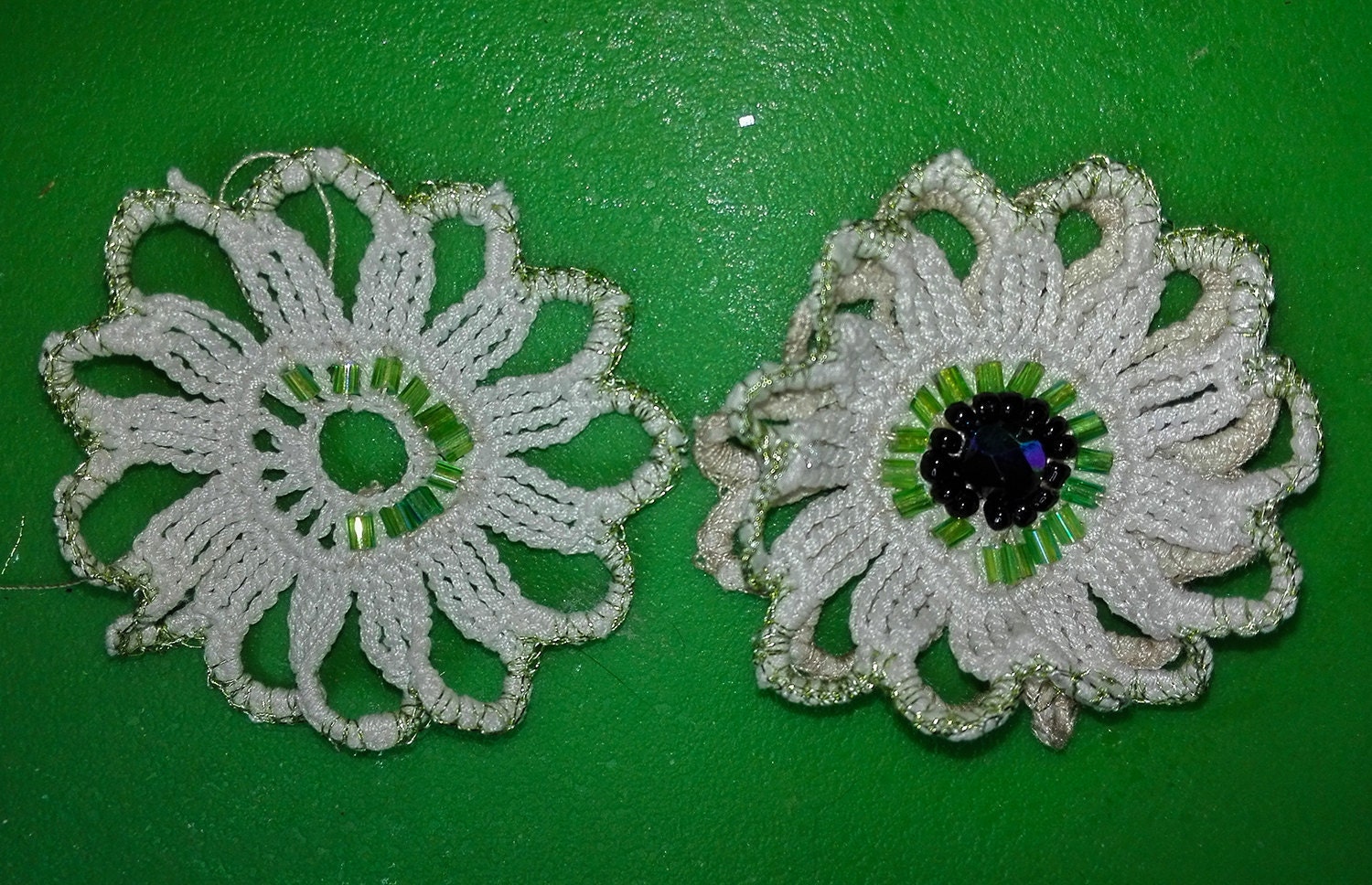 I often also use a  non-toxic fabric stiffener to create special forms